Although spending a lot of time away from the field, Rishabh Pant has maintained communication with his followers on social media. The Indian wicketkeeper posted a video on Instagram on Wednesday in which he could be seen walking in a pool as part of his injury recovery.
In December of last year, Rishabh Pant was involved in an automobile accident. After the incident, he was taken to the hospital and had surgery. He is now recovering and will require additional months to fully heal.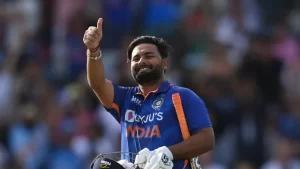 On Wednesday, DC Skipper posted a video to his Instagram page. He may be seen using a walking stick to navigate the swimming pool in the video. That appears to be one of the exercises involved in his healing process. In the post's caption, he
In the Post's Caption, He Wrote"Grateful for Small Thing, Big Things And Everything In Between". Have A Look At The Video Below.
View this post on Instagram
Delhi Capitals Skipper is expected to miss both the ICC World Test Championship final and the next Indian Premier League 2023 due to his recuperation. He leads the Delhi Capitals in the 2023 IPL. David Warner will serve as the team's captain for the competition in his place.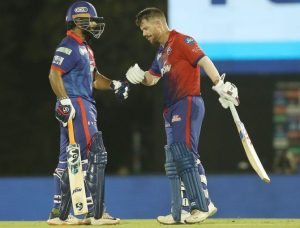 In all three formats, Pant serves as India's primary wicketkeeper. Nevertheless, since he sustained an injury prior to the start of this year, Team India's wicketkeepers have been Ishan Kishan and KS Bharat.
In the recent India vs. Australia Test series, KS Bharat made his Test debut in DC Skippers place. Due to his recovery procedure, Indian WicketKeeper won't be playing for the next few months. His return to Team India will therefore take some time.