Kane Williamson, the skipper of New Zealand's cricket team, is known for his humble nature and for his sportsmanship. Kane has always played the game with the right spirit. This is one of the reasons why his fans around the world love and respect him.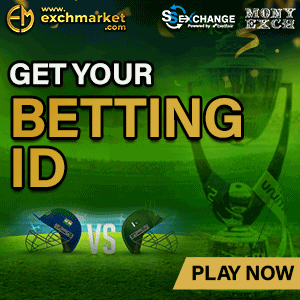 And yet again, Kane Williamson proved that he is one of the nicest cricketers ever. He won the hearts of his fans from around the world with his heart-touching gesture after the conclusion of the Boxing Day Test match at Melbourne. Though New Zealand lost the match to the Tim Paine-led side by a gargantuan margin of 247 runs, but Kane Williamson won the hearts of the fans.
Well, after the match, Kane Williamson went to the section of the New Zealand supporters and thanked them for all the support and love they gave to the Kiwi boys despite the result. Thanking the crowd, Kane Williamson said:
"I know we are circled by authorities, and I hope you are all behaving. But the support around this Test match has truly been special and the guys hugely appreciate it. I imagine footballers feel a little bit like this, despite the result. But the passion has been truly inspiring. We want to thank you guys,"
The video of the same has been making rounds on Twitter. The official twitter handle of the New Zealand cricket team also shared the video.
Here, watch the video:
HOLDING COURT!
Captain Kane thanking our fans after some unbelievable support at the MCG during the 2nd Test ? pic.twitter.com/Wnh1jxP5bJ

— BLACKCAPS (@BLACKCAPS) December 29, 2019
The video has been winning hearts all-over. People just can't stop showering praises on Kane Williamson.
Here, check out the reactions of Twitterati on this:
#SteadyTheShip with a big "Thanks Mate!" to all the Great New Zealanders who sung their hearts out all Test in support of the @BLACKCAPS! #BoxingDayTest #AUSvNZ pic.twitter.com/tSgj5ERtad

— The ACC (@TheACCnz) December 29, 2019
Kane "Class act" Williamson ??

— Monish (@moenichedee) December 29, 2019
This is why we love kiwis and kw. He continues what bash did. I think cricket fan never gets upset when wi or NZ wins against their home team because their attitude

— Rajkumar (@Rajvenka) December 29, 2019
https://twitter.com/Tim_symons23/status/1211448915221864451?s=20
I am a proud Aussie. The support that the fans gave the NZ team at the Boxing Day test was superb!!!!! Well done.

— wayne lappin (@waynelappin) December 30, 2019
All class. But then again you have a real leader.

— Sette (@cinquecento62) December 29, 2019
One of the best captain I have seen.

— Hema Chhabra (@Cricketsports46) December 30, 2019
Amazing. Absolutely humbling.

— George Lake ?? (@gentle_tane) December 30, 2019
Demonstration of while he's the greatest bloke in cricket!

— Aaron West (@Westy_14) December 29, 2019
Officer and a gentleman

— AlioOlio (@CaptainKantor) December 30, 2019
Aussies be absolutely hating this.

— G (@wellyboy123) December 30, 2019
Absolute Class from the skipper ?, loved it . #anzacs

— Darren Lehmann (@darren_lehmann) December 30, 2019
The only thing he did all test.

— The Duke (@Thinwhytduke) December 29, 2019
Wow Kane with fans ???

— Gautam Jack (@GautamJack6) December 29, 2019
Champion, both on and off the field.

— KASHISH (@crickashish217) December 29, 2019
He is a true gentleman! Huge respect.

— Soham Banerjee (@Soham4abc) December 29, 2019
https://twitter.com/sirlingusfan/status/1211205965380325377?s=20
How good is THAT!!! What a star Kane is ?

— geoffbrian (@geoffbrian1) December 29, 2019