India's new speed sensation Umran Malik has impressed one and all with his amazing performances and raw skills, ever since he made his debut for India. While speed is one of the factors that makes him stand out, however, there are several other aspects of his bowling that makes him an obvious threat to the opposition. Umran can provide the side with crucial breakthroughs and even though he can leak runs, he more often than not ends up picking wickets. Umran has inflicted more bowled dismissals than any other mode of dismissals, which makes him a dangerous for the oppositions.
Meanwhile, the competition is getting fierce, with every passing day, as World Cup 2023 is just approaching. Jasprit Bumrah is expected to return and so will his long-time partner-in-crime Mohammed Shami. Mohammed Siraj and Arshdeep Singh, too have impressed everyone with their consistent performances. Hardik Pandya's return to bowling full-time has also provided India another option.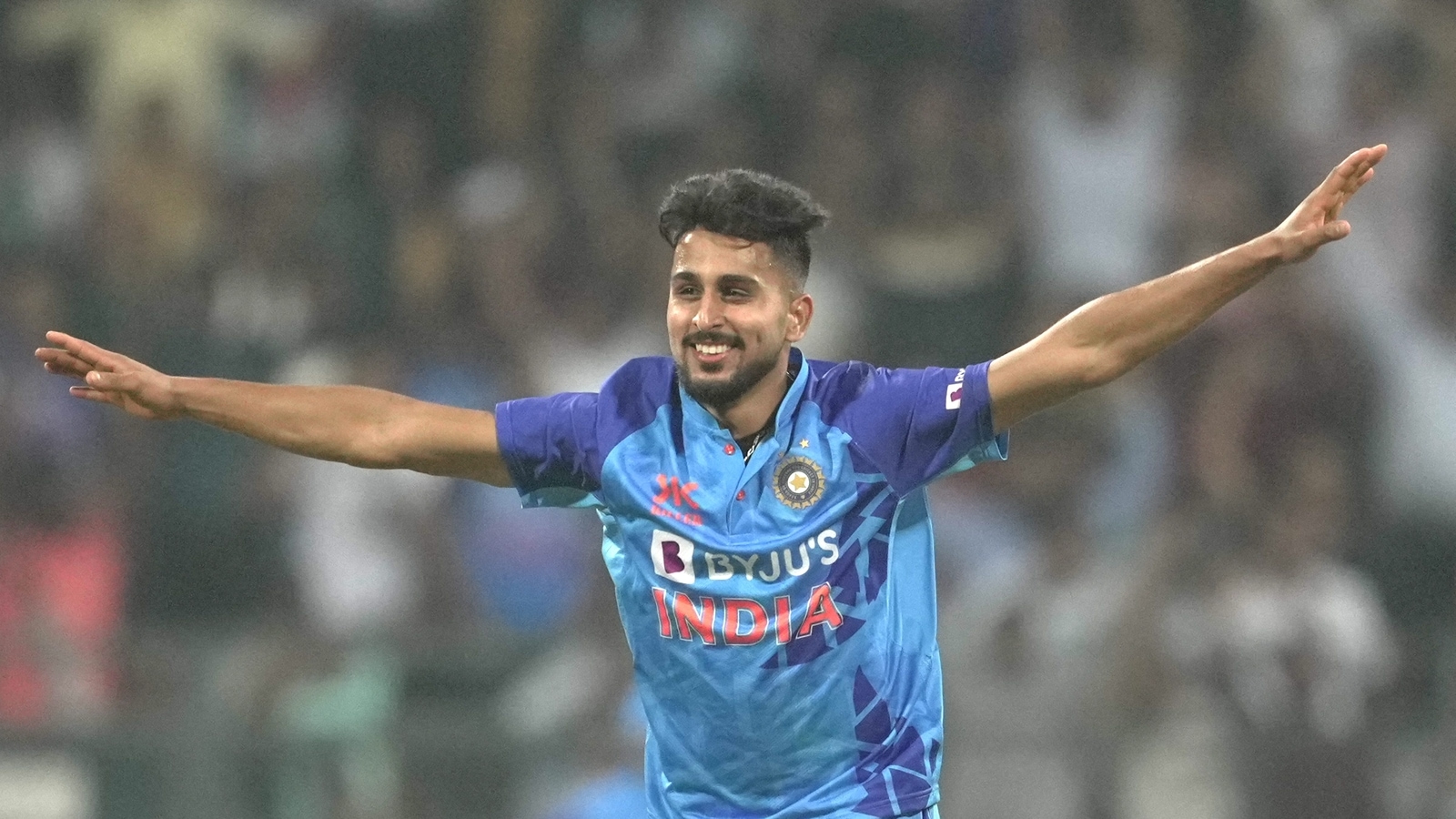 While in such a situation, Umran getting a place in India's squad for the World Cup 2023 looks difficult, however, former Indian head coach Ravi Shastri feels that the Indian pacer can still make it to the final 15. Speaking about the same, during the third ODI between India and New Zealand, Shastri said:
"I think he plays an opportunity more in 50-over cricket than in T20s. And with the amount of cricket that is being played, he will always be in the mix because there could be injuries cropping up and any time. There is a deadline to announce your side for the World Cup. The fitness of players will be the key. That's why this IPL will be crucial to see how they (bowlers) take the load,"
Further, Shastri explained how the situation can turn even tougher with Bumrah's return. He explained that once Bumrah is back, he will automatically become the preferred choice for the Indian captain Rohit Sharma. Once Bumrah returns India will become a formidable side, especially with Hardik Pandya and other promising options in the squad. Shastri said:
"You would want Bumrah back, really because he is magical. He is a star. Him back in the side fully-fit will really lift this Indian team. And Hardik is such a key component. Him bowling for India makes this team a different side. India have got a great record at home. The boys are fit – Bumrah – it can make a big difference. You've got variety in Arshdeep as well, Kuldeep and Chahal have bowled well. Washington Sundar is threatening all the time so it's a good bunch," added Shastri.