The Indian cricket fans were left disappointed after MS Dhoni's name went missing from the annual contract list for India senior men players for the period October 2019- September 2020 announced by the BCCI, on Thursday.
The contract lit announced by BCCI is divided into four categories – A+ (Rs 7 crore), A (Rs 5 crore), B (Rs 3 crore) and C (Rs 1 crore). A total of 27 cricketers have been named in these four categories with the Indian skipper Virat Kohli, Rohit Sharma, and pacer Jasprit Bumrah, being the only three cricketers who could make it to the A+ list.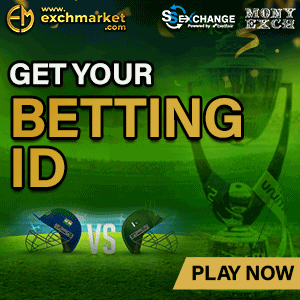 Besides MS Dhoni, three other cricketers have met with the same fate as him. BCCI has also dropped Dinesh Karthik, Khaleel Ahmed and recently retired, Ambati Rayudu from the contract list.
The announcement of the annual contract list has added more fuel to the already burning fire regarding the speculations on MS Dhoni's future with the Indian cricket team. He played his last international match against New Zealand in the semi-final of the World Cup. It has been months since MS Dhoni played any competitive game and thus his contract was not renewed by the BCCI.
As soon as the news of Dhoni being dropped by BCCI from the annual contract came out, social media was flooded with reactions from the cricket fans. Twitterati started slamming BCCI for their decision which was 'unfair' according to them. Fans are taking this as an indicator of the end of his cricketing career.
'#ThankYouDhoni' also started trending on Twitter, where fans are paying their tributes to the cricketer and sharing some heartfelt messages for him, thanking him for his contribution to the Indian cricket.
Here, check out the reactions of Twitterati:
Loving Dhoni is worst than being in an abusive relationship, at least abusive relationship mein log bolkar to chodh ke jaate hai. #ThankYouDhoni

— IAS Smoking Skills (@Smokingskills07) January 16, 2020
So his career ended the same way it started. Poetic.

MS Dhoni (2004-2019)#ThankyouDhoni pic.twitter.com/jWzVojGW0V

— ` (@FourOverthrows) January 16, 2020
In 10yrs of time whom Indian cricket will miss the most.

RT for #Dhoni
Like for #Sachin#thankyoudhoni #Thala #BCCI pic.twitter.com/SbAXh2Sdve

— Jeff Thomson (@franklinnnmj) January 16, 2020
https://twitter.com/Shubham12739299/status/1217740355451248640?s=20
Those who are trending #ThankYouDhoni just fuck off. He will be back in this year's T20 World Cup. Mark my words!!#BCCI #Dhoni #Legend #Dhonism pic.twitter.com/Xbcj4tTsPM

— Garv (ਗਰਵਿਤ) (@imgarvmalik) January 16, 2020
14 or 16 whatever no. of matches CSK will this year, will be cheered like nothing before..
looking at #Dhoni's Portfolio, I am sure he will get the 2nd biggest farewell of Cricketing History,
& ofcourse whole Qaiyanaat will work for a "Happy Ending" on 29 May ?#ThankYouDhoni pic.twitter.com/bG01cfaUq6

— ? (@tom_jerryi) January 16, 2020
https://twitter.com/thenibbasays/status/1217745087423119361?s=20
https://twitter.com/SirrrJadeja/status/1217749631892779011?s=20
End of the magnificent and unmatchable Saga 😪🙏❤️#ThankYouDhoni pic.twitter.com/0afr7LtBbT

— Guerrilla (@8106S) January 16, 2020
https://twitter.com/arrya19661275/status/1217745155073155072?s=20
MS Dhoni not included in BCCI contract for Oct 2019 to Sep 2020. #ThankYouDhoni *wipes tears*

— Silly Point (@FarziCricketer) January 16, 2020
Thala #MSDhoni isn't going anywhere. Just around 2 months for IPL 2020 and he will be back in action. #ThankYouDhoni

& Yes He Will Play T 20 World Cup
Save my Tweet. pic.twitter.com/9A2QzzlqQ2

— Narendra Modi fan (@narendramodi177) January 16, 2020
1) Dhoni plays last ODI in India at home with army cap
2) World cup fail
3) Out of BCCI contract
4) Struggle in IPL to make it into T20WC
5) Retirement #ThankYouDhoni#MSDhoni pic.twitter.com/6sQEqvVLAl

— Geeky Comrad (@GeekyComrade) January 16, 2020
Can't even expect this type of end ??. you also want him to say goodbye like this.. ?#ThankYouDhoni https://t.co/OHqKpUaQue

— Brindaban Turbanator?? (@brindaban681022) January 16, 2020
#ThankYouDhoni
We all gone a miss u Mahi..
Caption cool. pic.twitter.com/nMcXHlM4j3

— Virat Harry (@mahendrakar01) January 16, 2020
https://twitter.com/RoflMass/status/1217757531973406720?s=20
https://twitter.com/Krish73042827/status/1217739137337327616?s=20
Today people of India knows Ranchi not as Jharkhand capital, they know Ranchi as mahi city #MSDhoni#ThankYouDhoni pic.twitter.com/k25YgffQp3

— Arpit Raj ?? (@arps010) January 16, 2020
https://twitter.com/BeingHarmesh09/status/1217737241142779904?s=20
Starting of an era and ending of an era.?? No words to say.
We miss you @msdhoni ??? #thankyoudhoni pic.twitter.com/Mh5NlDYWEc

— Kapil Jain (@KapilJa32795289) January 16, 2020
MS Dhoni not provided with a central contract by the BCCI. Not even a grade 'C' contract. The writing is on the wall. The swansong match will happen soon… or perhaps won't? #ThankYouDhoni https://t.co/7itGuwmF8Z

— Navneet Mundhra (@navneet_mundhra) January 16, 2020
https://twitter.com/RakeshS93675393/status/1217745938501890051?s=20
https://twitter.com/iam_kapiljain/status/1217746107184242690?s=20