KL Rahul is one of the highly-rated cricketers in international and domestic cricket. The right-handed batsman's six-hitting abilities have never been in doubt. He is best known for his ability to smack sixes with ease.
We all know how dangerous if he gets going. The star batsman has smacked as many as 164 sixes in his IPL career. On the other hand, he has hit 161 sixes in international cricket.
Now, in this article, let's take a glimpse at the top 10 sixes hit by KL Rahul in his cricketing career.
1 KL Rahul's six against Chris Jordan
During a T20I against England, KL Rahul remained at the crease and smashed a six off Chris Jordan's bowling.
2 When KL Rahul played a superb pull shot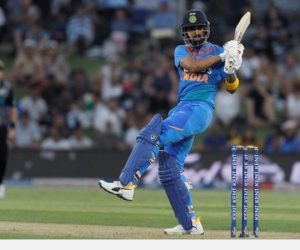 KL Rahul perfectly executed a pull shot for a six off Marcus Stoinis' delivery during a game against Australia.
3 KL Rahul's perfect six
KL Rahul hit a spectacular six against a bowler in domestic cricket and the video clip of the same has gone viral.
During a Test match against Australia in Australia, KL Rahul flamboyantly hit a six off Pat Cummins' bowling.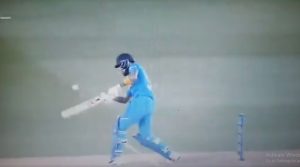 During the game against New Zealand, KL Rahul nonchalantly hit a six off Tim Southee, which was a treat to the fans.
6 When KL Rahul targeted a spinner!
KL Rahul generated immense power and smacked Karan Sharma for a six in a domestic game.
KL Rahul shimmied down the track and confidently hit Adam Zampa for a magnificent six.
8 KL Rahul once again targeted Karan Sharma
The Bengaluru-born cricketer confidently shimmied down the track and hit Karan Sharma for a maximum.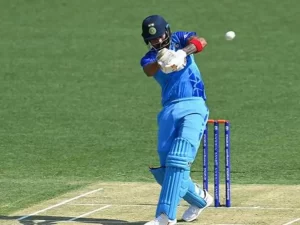 Mitchell Starc bowled a short ball to KL Rahul and the batsman executed a pull shot for a six.
10 KL Rahul's six off Moeen Ali
During the game against England, KL Rahul confidently stepped down the track and smacked Moeen Ali for a sensational six.