Mitchell Starc is a fierce competitor, that is known, and he's always put his national team over anything, that is also known, including his own body.
It was proven yet again when the fast bowler continued to bowl in pain with blood dripping from his finger in the second innings of India during the Indore Test of the Border-Gavaskar Trophy.
The video of Mitchell Starc bowling while his finger was bleeding has gone viral, with fans hailing him for his commitment.
Mitchell Starc has been nursing a finger injury for over two months and missed the first two Tests against India. But, for the third Test in Indore, with Pat Cummins unavailable and Josh Hazlewood injured, Australia needed his experience in the side and he was drafted into the team, even if his finger injury wasn't 100 percent healed.
In the first over of India's second innings at the Holkar stadium, it was captured by the camera, when Mitchell Starc was walking back to his bowling mark that his trouser had stains of blood over it and the pacer was wiping the blood on his injured finger over his trouser.
You can watch the video here:
https://twitter.com/NitinKu29561598/status/1631171256426074112?s=20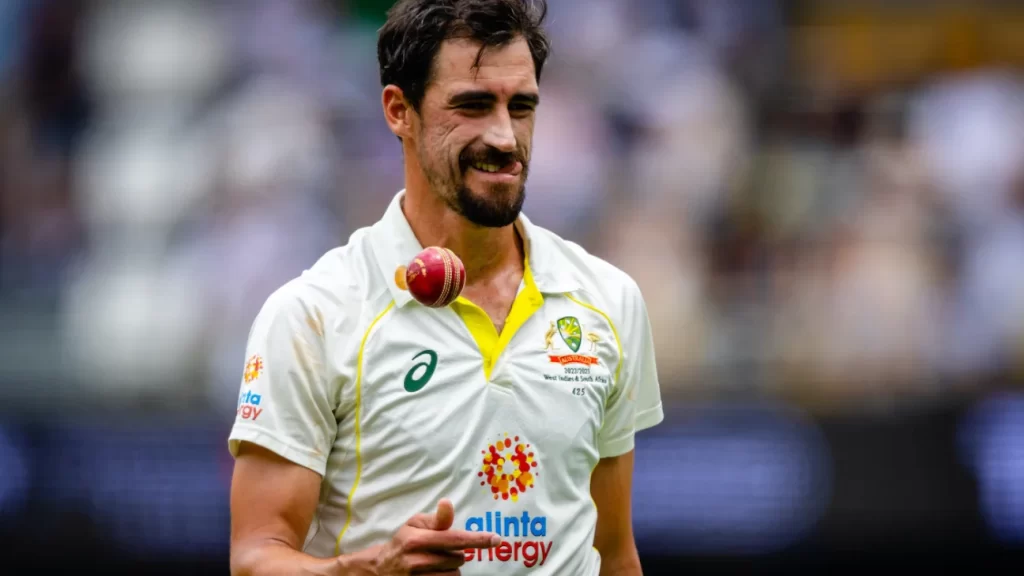 In India's first innings, Mitchell Starc was unlucky to have gone wicketless. He had dismissed Rohit Sharma twice in the first over of the match – nicked and caught behind, and lbw – but both times the umpire denied the appeal and Austalia didn't take the review. He bowled only 5 overs in the first innings as the spinners took other wickets.
Meanwhile, India fought back with the ball in the second hour of Day 2 in Indore. Green and Handscomb, the overnight pair, kept the bowlers at bay for the first hour, before Ashwin and Umesh forced a collapse from 186/4 to 197 all-out, both the bowlers taking 3 wickets each, adding to Ravindra Jadeja's 4 wickets from yesterday.
Australia have taken a crucial lead of 88 runs, which is significant on a surface such as this one at the Holkar stadium.