Australian cricket writer Dennis Freedman created a huge social media storm after one of his posts went viral on Facebook and Twitter. Dennis tweeted a picture of Virat Kohli and other Indian cricketers, which was clicked during the Swachh Bharat mission, with the caption, "Sweepers clean the stadium in readiness for the World XI match". This made Indian cricket fans angry and they flooded Freedman's timeline with humour, anger, abuse and photoshop.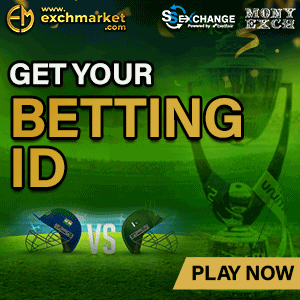 QUICK READ: Dennis Freedman Loves Trolling India On Twitter
https://twitter.com/DennisCricket_/status/907521353602940928
While some fans took it in jest but majority of the Indian cricket fans have taken this as serious offense. His tweet has reached some many people that, in the last couple of days, many big media houses in India have covered this story. In fact, India Today even asked their cricket expert Harbhajan Singh.
Harbhajan Singh said that it is very stupid of "this guy" to write something on Virat Kohli.
"Shame on this guy to actually put such a comment. It is very stupid of this guy to write something on Virat Kohli or for that matter anyone. You have got to maintain the dignity and understand who we are talking about and you do not need to show anyone down. At the end of the day we are all human beings whether we are Australians, Indians or Pakistanis. Let us just respect the fact that we are human beings without putting anyone down," Harbhajan said exclusively to India Today.
ALSO READ: Dennis Freedman Asked 'Sachin Who' On Twitter. And This Is How Indian Fans Replied!
He also said that Virat Kohli does not need to respond to everyone because when an elephant walks on the street there are a lot of dogs that bark.
"I do not think that Virat (Kohli) needs to respond to everyone because when an elephant walks on the street then there are a lot of dogs that bark. Virat Kohli is an elephant and he does not need to give answers to all these guys who are commenting on him or saying things about him because they can never be someone like Virat Kohli, it is as simple as that," Harbhajan Singh added.