Chennai Super Kings is undoubtedly one of the first teams that comes to mind when we talk about the IPL. With Captain Dhoni at the helm, they are one of the most formidable teams. Royal Challengers Bangalore, on the other hand, is one of the IPL teams with a sizable fan base.
RCB consistently fielded a potent playing Eleven and put up a spectacle with their exploits. Even though making it to the Finals on numerous occasions, RCB has not been able to win an IPL crown, unlike CSK, who have done so four times (in 2010, 2011, 2018, and 2021). Let's take a look at the top Eleven of athletes who have contributed significantly to the histories of Chennai Super Kings and RCB.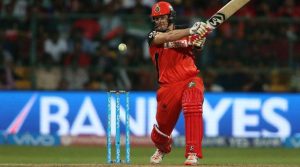 In limited overs, McCullum was a very gifted batsman. He scored 405 runs in 2014 for CSK, and 436 runs in 2015. However, he struggled to match the rhythm he played for the MS Dhoni-led side when he was selected by RCB in 2018. Only 127 runs were scored by McCullum in the six games he played for RCB.
Another outstanding player who has played for both RCB and Chennai Super Kings is Watson. With Chennai side, his batting performance was exceptional. His 117-run effort against Sunrisers Hyderabad in the 2018 IPL Final demonstrated his consistency with the bat and assisted the Super Kings in winning the match. His batting performances were not great throughout his two seasons at RCB (2016 and 2017), as he only managed to score a total of 250 runs in 24 games.
Middle-order batter Badrinath was seen as aggressive. Throughout his time with the Super Kings, he was frequently viewed as a player who could be counted on in trying circumstances. In 95 matches during the course of his IPL career, he scored 1441 runs at an average of 30.66. After going unsold in the 2014 IPL auction, RCB signed him in 2015. He was not permitted to demonstrate his talent for RCB, though.
For the 2021 IPL season, the Chennai Super Kings have acquired Uthappa. However in 2009 and 2010, he was a crucial finisher for the Royal Challengers Bangalore. His 50-run performance against Kolkata Knight Riders in 2010 off just 22 pitches was a crucial factor in RCB's triumph.
Parthiv Patel is a perfect fit for the role of wicketkeeper. He has been a valuable player for his IPL franchises and he has played for CSK as well as RCB.
Moeen Ali made his IPL debut in 2018 for the Royal Challengers Bangalore. He is an all-around left-handed hitter. For the Sunrisers Hyderabad in 2018, Bangalore-based franchise set a lofty target of 219 runs thanks to his 107-run partnership with AB de Villiers. The match was ultimately won by RCB by 14 runs. During the 2022 IPL season, Moeen will wear the yellow jersey.
In the IPL, Morkel began playing for the Chennai Super Kings. He had a great bat for the cricket ball. As a member of the XI, his services frequently assisted Chennau Super Kings in pursuing a victory. In 2012, Morkel helped Dhoni-side to complete a successful chase to win the game by scoring 28 runs off the first 6 balls he faced against Royal Challengers Bangalore. When he joined the team in 2014, Morkel was unable to match his RCB performance.
In 2013 Morris played in his first IPL game for the Chennai Super Kings. He is a superb all-arounder. He was a lower-order batsman, but his cameos were still quite valuable. Several times, he would slam the deliveries into the audience. Against Kings XI Punjab, he took 2 wickets on his debut while conceding 27 runs. He scored 25 runs in 2020 from just 8 deliveries, which enabled Bangalore side to defend a respectable total against KXIP.
Southee joined the yellow army in the IPL in 2011, although he was only able to participate in 5 games. Southee contributed to CSK's 2 run victory over KKR in their opening game by stopping 9 runs in the final over. In 2018, Royal Challengers Bangalore acquired Southee. Against the Mumbai Indians, he took 2 wickets while conceding only 25 runs, aiding RCB in protecting their 168-run total. He won Man of the Match thanks to this spell.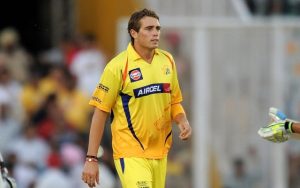 With Chennai Super Kings, Muralitharan began his IPL career in 2008. He is among the best ball spinners in history. Murali was the go-to spinner when rapid wickets were to be taken. He was named Man of the Match in 2009 after taking 3 wickets and only allowing 11 runs during his session. He was hired by RCB in 2012. He played 66 matches in his Indian Premier League career and racked up a total of 63 wickets.
In 2009, Karn made his IPL debut. He spoke for Royal Challengers Bangalore. Karn has also played for teams that have advanced to the playoffs and gone on to win the Indian Premier League championship. Karn, a leg-spinner, was acquired by Chennai Super Kings in 2018. Karn played in 6 matches and took 4 wickets. He was a member of the starting lineup for the 2018 Indian Premier League champions.