India have been handed a reality check by Australia in the Indore Test, which allowed the visitors to remain alive in the Border-Gavaskar 2023 series which now stands at 2-1 ahead of the last Test in Ahmedabad.
This is not a shock defeat, though; it further revealed the cracks in the Indian batting line-up that had been papered over by their bowlers and lower-order batters over the past two years.
With no Rishabh Pant, and no runs coming from the trio of Ashwin, Jadeja, and Axar, India were bundled out for 109 and 163, eventually losing the game by 9 wickets as Australia gunned down the target of 76 runs.
Here are the performance-based rating (out of 10) of the Indian XI from the 3rd Test:
Shubman Gill – 5
Replacing KL Rahul, there was expectations from Gill. He stared off well, scoring 21 good-looking runs in the first innings off 18 balls and creaming 3 boundaries before edging Kuhnemann to slip. With 21, Gill was still India's second highest scorer in the first innings.
In the second innings, though, he played a really rash shot – dancing down to Lyon, missing his slog, and got clean bowled. With India trailing in the second innings, that was a poor shot selection from Gill who scored 5 runs.
Rohit Sharma -3
In the first innings, in order to show some aggression, Rohit Sharma injudicious skipped down the pitch in just the first over of spin in the game, bowled by left-arm spinner Kuhnemann. He hadn't assessed the turn and grip of the surface yet; the ball spun big, turning miles away from Rohit who got stumped for 12.
In the second innings too he was out for 12, trapped lbw by a good ball from Lyon. Again, however, the Indian batsmen's technique of playing with the bat side by the pad resulted in his downfall.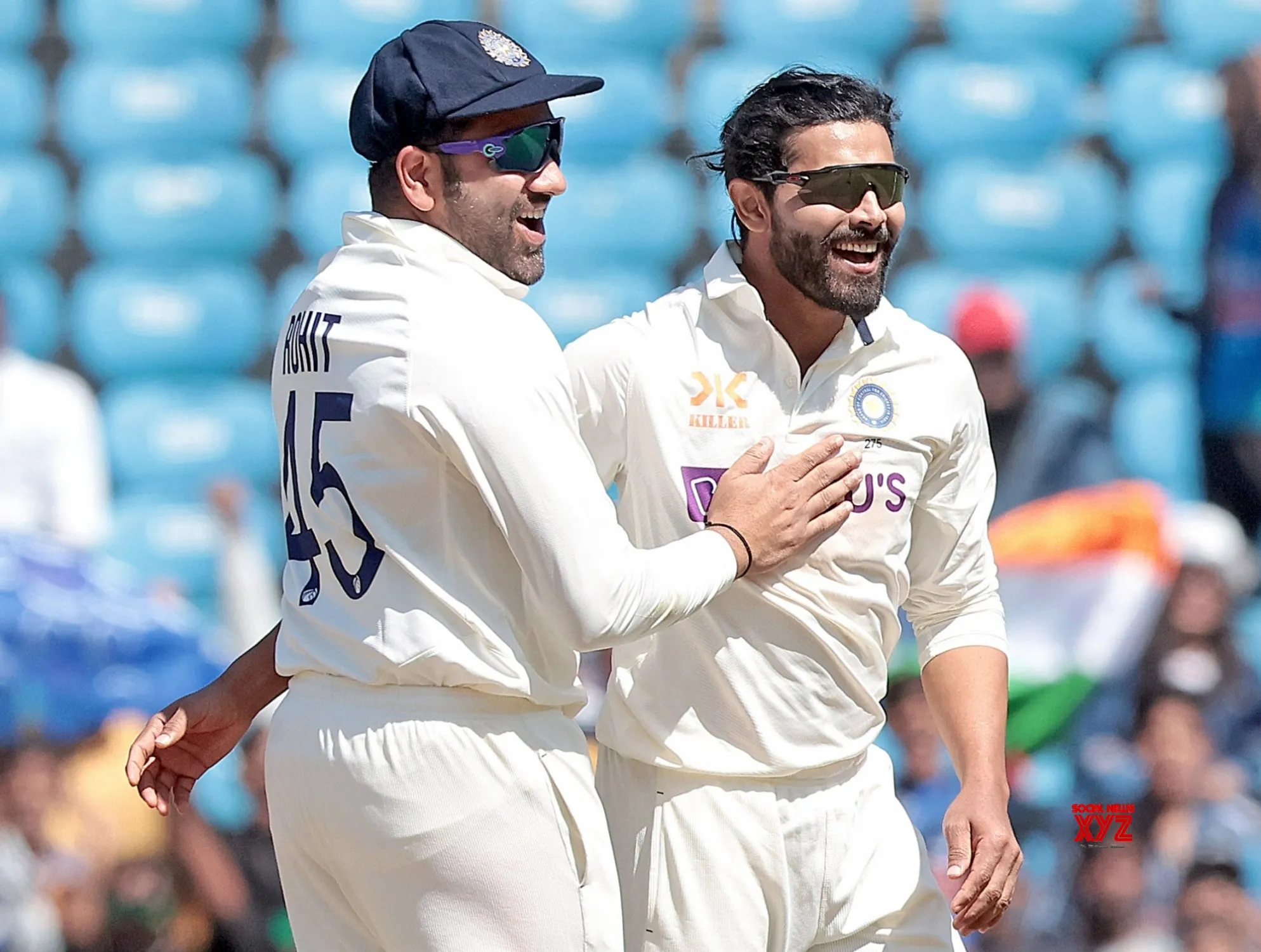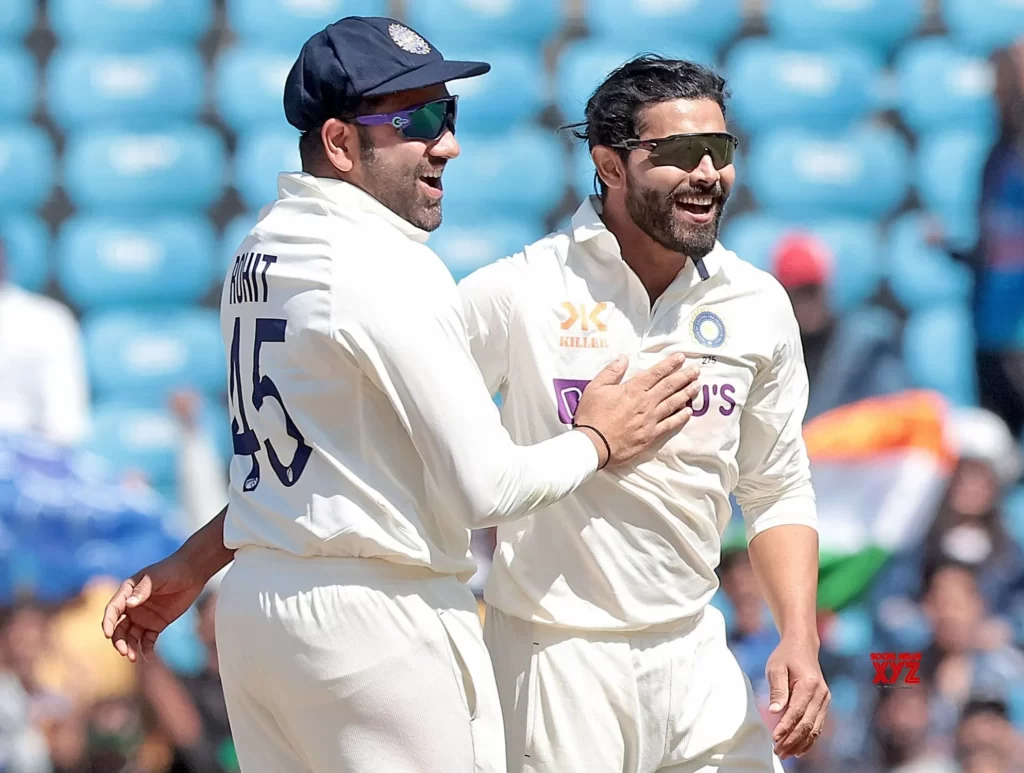 Rohit's captaincy was also disappointing in Indore – reluctant bowling changes with Axar going underutilized and being brought on only when the batters got settled; his in-out field placements also allowed Khawaja and Labuschagne to milk easy singles.
With his gritty 59 in the second innings, Pujara saved India some embarrassment, helping India take a little lead. In the first innings he scored just 1.
But in both innings, Pujara had some misfortune: in the first, he got an unplayable ball from Lyon, which turned in big and quickly and even though he had judged the length well and was on the back foot, the ball shot into the stumps; in the second, Steve Smith took a one-handed blinder at leg-slip.
Virat Kohli – 5
Virat Kohli scored 22 – which although was India's highest innings score still doesn't do service to what is expected of him – and 13 – dismissed by off-spinner Murphy and then by left-arm spinner Kuhnemann – both times lbw.
Kohli's technique toward playing spin in Test cricket has been under scrutiny for a while, the champion batsman failing to reinvent himself as he used to at his pomp. Forget the 4-year century drought in Test, Kohli hasn't hit a Test fifty for 15 innings!
 Shreyas Iyer – 5.5
Iyer was a tad unlucky in the first innings: chopping on a length ball from Kuhnemann which was well outside the off-stump while looking for a hard cut and got out for a duck.
However, in the second innings, Iyer launched an entertaining, inspirational counter-attack, slamming Kuhnemann for two sixes and taking 3 more fours off the Aussie spinners to score 26 runs in 27 balls. That innings didn't last for long, but it was the template which Rohit hailed Indian batters should have batted. His was again a bit unlucky: Usman Khwaja took a great catch while the ball looked good to go to the boundary.
"When you're playing on pitches like this, you need a Shreyas Iyer kind of an innings," Rohit said. "Someone has to step up, someone has to take down the bowlers. It cannot always be that the batters will get 100 runs, 90 runs, 80 runs, you have to play cameos like that.
Ravindra Jadeja – 5
Promoted ahead of Iyer and KS Bharat as the left-hander, Jadeja managed single figure scores with the bat – against the bat beside pad technique failing an Indian batter as he got lbw in the second innings – but was also not at his best with his lengths with the ball.
Even though he took the first 4 wickets in Australia's first innings, Jadeja and Ashwin both had took some time to find their groove- their best lengths and lines – than the Aussie spinner did; both Ashwin and Jadeja scattered their lengths while also not hitting the stumps as frequently as the Aussie spinners did.
This allowed Khawaja and Labuschagne to make a 96-run partnership, which almost equalled India's first innings total. This stand was the difference in the first innings of both the teams, at the end of which Australia had a 88-run lead.
In the first innings, he bowled Marnus for a duck but that was deemed a front-foot no-ball. Jadeja also forced Rohit into wasting two reviews, which later meant that Ashwin couldn't force Rohit into taking one review against Marnus which was indeed out.
R Ashwin – 5.5
Ashwin, who also didn't do much with the bat, picked 3 wickets in Australia's collapse on the morning of Day 2 – it was he who started the collapse with Handscomb's wicket after Handscomb and Green had frustrated India for an hour. He took 3 wickets in the last 6 Australians to fall in their 6/11 collapse.
KS Bharat – 4
Bharat has been excellent with the gloves, but his batting hasn't been anywhere near filling Pant's shoes. He scored 17 and 3 in Indore.
Axar Patel – 3
Axar wasn't given much opportunities by Rohit, especially on a surface where he could have made a bigger impact than he did: 0/33 in 13 overs in first innings and didn't get to bowl in the second innings.
Baffling was the usage of Axar the batsman by the management. He was one of the India's best batsmen in the first two Tests, but was criminally underutilized in Indore, being sent at number 8 and 9 and remained unbeaten in both innings, running out of partners.
Umesh Yadav – 7
Umesh provided some smiles on the faces of the fans: he smashed 2 sixes and a four with the bat, then took 3 quick wickets to end Australia's first innings after being called very late to bowl some overs.
In the first 71 overs, Umesh, one of the best pacer ever in Indian conditions, bowled only 2 overs. He then picked 3 quick wickets.
Mohammed Siraj – 1 (points deducted for not using his brain)
Siraj was out for 0 and 0. In the first innings he got run-out with Axar still at the other end. It you thought that was bad from Siraj, you would have been utterly in shocked at what he did in the second innings: bowled by Lyon when coming down the track and looking to slog the veteran off-spinner who was on song and had taken 7 wickets already, with Axar still at the other end as he tried to add runs to India's already small lead.